Following a week in which:
– Liverpool lost their 68-game unbeaten record at Anfield to Burnley.
– Liverpool lost their 68-GAME UNBEATEN RECORD at Anfield to BURNLEY.
– LIVERPOOL LOST THEIR 68-GAME UNBEATEN RECORD AT ANFIELD TO BURNLEY.
We at 90min's DEPR headquarters have decided to nab some quotes from the best films of 2013 to rank the 15 best teams in Europe.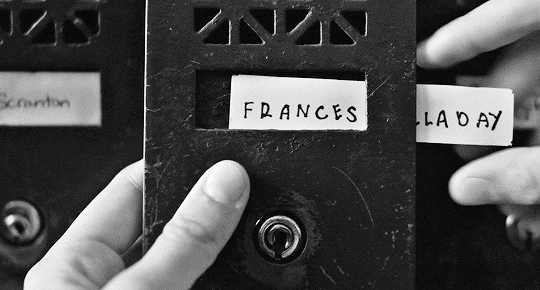 "Don't treat me like a three-hour brunch friend!" (Frances Ha)
Liverpool Twitter had a bit of a breakdown on Thursday night after their team lost to Burnley.
And yeah fair enough, it was disappointing defeat, but Liverpool did win the Premier League last season (their first league title in 30 years), and they did win the UEFA Champions League two seasons ago – so lets all calm down a bit, ok?
It's actually fine. One defeat isn't the end of the world. Stop pretending it is Liverpool fans. Woe ain't you.
"Don't mind me, I'm just trying to get your attention." (Frances Ha)
It's difficult to get Europe's attention when you're a Liga NOS team.
No one outside of Portugal watches the league (don't lie, you don't watch it, you know you don't, who are you trying to impress?), so no one really knows what's going on with any club…unless you're doing what Sporting CP are doing this season.
Sporting have managed to get our attention by being unbeaten in the league this season, winning 11 of their first 14 games. Oh and they also beat Porto in the Taca da Liga semi final in midweek. Nice one.
"Rules are rules." (Rush)
There are a few golden rules in football garm:
– Real Madrid's home kit must always be all white.
– Borussia Dortmund's kits must always be ugly.
– Ajax must always have the nicest kits in the world.
And Ajax always do. Every season, without fail.
They're a pretty good football team at the moment too, having beaten Steve McClaren FC (FC Twente), AZ Alkmaar and Feyenoord in recent weeks.
"Everything that's good in my life is because of you." (Short Term 12)
For the West Ham section, we've enlisted 90min's resident Hammer Toby Cudworth:
I'm not for one second saying that West Ham are in the hunt for Champions League qualification, but that is an absolutely mental turnaround 13 months after we were absolute sh*t against Leicester and blindly heading for relegation under Pellegrini.
David Moyes and his coaching staff have been bloody brilliant and have made it fun to support West Ham again – and I'm chuffed he's rebuilding his reputation with us, not elsewhere.
"I like the way you die, boy." (Django Unchained)
In last week's Definitive European Power Rankings, we wrote:
"We're sooooo close to taking AS Roma seriously as Serie A title contenders, but in order to properly take them seriously I Giallorossi have to beat SS Lazio. It's that simple. Murdering Lazio's title hopes is the only way that Roma can announce themselves as genuine title contenders."
Well…as it turned out, the exact opposite of that happened.
Instead of Roma murdering Lazio's title hopes, Lazio murdered Roma's by absolutely thumping them in the Derby della Capitale.
"My reaction is you can do it again if you want." (Blue Jasmine)
If Paris Saint-Germain want to Ligue 1 this season they'll win it.
Judging by their recent resurgence under Mauricio Pochettino, it looks like they do.
"What's the point of having a million cups and medals if you don't have any fun? How is that winning?" (Rush)
If you were to ask a Juventus fan the following 'would you rather' question:
'Would you rather have beaten Inter in Serie A or beaten Napoli in the Supercoppa Italiana?'
99 times out of 100 they'd say they'd have rather beaten Inter.
"Do you think it could be tonight that you're still talking about in your 80s?"
"Well, it must have been one hell of a night we're about to have." (Before Midnight)
This season will be the season that Rangers fans will still be talking about in their 80s.
The season in which Celtic entered their banter era and the Gers stopped them from winning their 10th consecutive league title.
Beautiful.
"Gentlemen, you had my curiosity, but now you have my attention." (Django Unchained)
Leicester City, you have our curiosity before the Chelsea win, but now you have our attention.
While everyone has been gawking over the potential Man Utd – Man City -Liverpool title race, Leicester have been quietly, but effectively, going about their business and are now just three points adrift of the league leaders.
We see you Leicester, we see you.
"All right, the way I see it, there's only two possible outcomes." (Gravity)
All right, the way we it, there's only two possible outcomes to the Premier League season for Man City:
– They steal a march on Man Utd and Liverpool (and Leicester) to go on and win the title.
– They fall flat on their faces and finish sixth after a few costly defensive errors.
At the moment, the former looks more likely than the latter.
"Relax, everything's going to be okay." (Captain Phillips)
After two defeat on the bounce a lesser team would've crumbled, their manager would've started shouting 'confirmation bias' at journalists, their fans would've started having collective meltdowns on Twitter etc.
But not Bayern Munich.
Bayern just went out and won their next two games without breaking a sweat. Easy work.
"I've always believed that it's the winning that's important, not the taking part." (Filth)
Up until last Sunday evening, Inter had been merely taking part in big games but never, ever, winning them. So on Sunday evening at San Siro much of the same was expected – not because Juventus are better than Inter, but because Inter are, well, 'Inter'.
What was expected however, thanks in large part to Nicolo Barella, did not come pass. Instead what came to pass was I Nerazzurri absolutely mauling Juve in the Derby d'Italia.
"He would've never had this if he'd stayed with me." (Philomena)
Would Luis Suarez be the top goalscorer in La Liga had he stayed at Barcelona?
Maybe.
Would Luis Suarez be 10 points clear at the top of La Liga had he stay at Barcelona?
Absolutely not.
"The end of all our exploring will be to arrive where we started and know the place for the first time." (Philomena)
It turns out that the end of all of AC Milan's decade of exploring the middle of the Serie A is to arrive where they were back in 2011 – with Zlatan Ibrahimovic back as their main goal threat, and with their team sitting pretty atop of the league table.
"Sometimes it's good to do what you're supposed to do when you're supposed to do it." (Frances Ha)
On Wednesday night Manchester United did exactly what they were supposed to do: beat Fulham to go top of the Premier League table.
That doesn't seem like much, but can you remember the last season in which Man Utd could go into games that were supposed to win and, you know, win them?
Exactly.
This is could be the season the Red Devils finally get their hands on the big fat Barclays trophy once again.