Will the first week of 2021 be the period we look back on in May and say, 'that was the turning point in the Serie A title race'?
Juventus travelled to unbeaten league leaders Milan, lying 10 points behind Stefano Pioli's pace setters, and turned them over in their own back yard. It was a monumental moment in the managerial career of rookie coach Andrea Pirlo, and one which gave us all that very familiar, inevitable sinking feeling.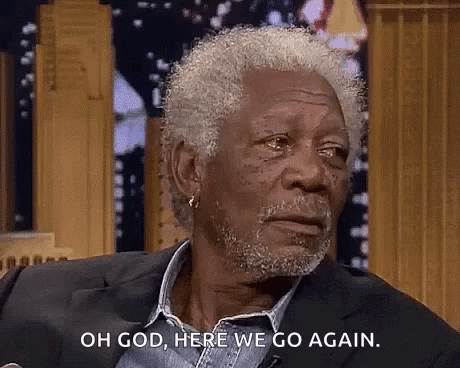 The Old Lady is alive and kicking.
It's a sensation with which we've all become far too accustomed over the past decade, which has resulted in I Bianconeri winning nine consecutive scudetti. No matter how far off the summit Juve sit at any point in the season, it's simply foolish to even dare write them off.
And yet, we were all lulled into that false pretence once again, heading into their title clash with Milan. Lose, and Juve would be left trailing the leaders by 13 points, and albeit with a game in hand, it felt like a chasm even the Old Lady couldn't close.
It may well have meant the end of the Pirlo experiment too, as a trophy-less year could have proven too damaging for even the maestro himself to survive. All of these conundrums and potential permutations were swirling as the champions stepped foot on the current leaders' patch, but less than two hours later, those theories had been emphatically put to bed.
Juve walked away from San Siro with a 3-1 victory, narrowing the gap on the league leaders to only seven points – with that game in hand looking all the more decisive. With a hypothetical deficit of only four points, this title race had been officially blown wide open.
All the critics waiting outside the stadium with sharpened knives in hand were forced to eat some humble pizza that evening, as Pirlo fired a comprehensive warning shot to doubters of his tactical or managerial acumen.
The Italian coach initially identified the threat of marauding left-back Theo Hernandez as the key differential in this battle, and switched Federico Chiesa from the left wing to the right, in order to pin the Frenchman back in his own half.
It was a decision that paid huge dividends, as Hernandez was forced into doing far too much of his least favourite activity – defending. Chiesa had the full-back on toast throughout the match, either cutting infield and drawing his marker along with him, or tearing down the touchline and whipping in a barrage of crosses.
Either way, the Milan star was too busy dealing with problems ahead of him to even consider leaving Chiesa in his rearview mirror to run free.
Pirlo's team selection also proved to be spot on, opting to start Paulo Dybala alongside Cristiano Ronaldo in attack. The under-fire Argentine produced a moment of magic that only he can conjure to create the opening goal, flamboyantly back-heeling a pass into the path of the elusive Chiesa, who slotted the ball beyond Gianluigi Donnarumma to break the deadlock.
Juve didn't have it all their own way, though. Even with a depleted first-team, Milan are top of the league for a reason. I Rossoneri responded through a beautifully placed Davide Calabria strike, and the visitors had it all to do again in the second half.
They did not shirk the challenge, though. Chiesa once again humiliated Serie A's best left-back, breezing past him and placing home another deft finish. And as if to round off this perfect day for the Old Lady, it was two of Pirlo's substitutes who combined to kill the contest.
Winger Dejan Kulusevski had a pop of his own at the now crumbling Hernandez, getting to the byline and cutting a lovely pass back into the path of Weston McKennie, who did the rest, completing the 3-1 success.
The final whistle marked a moment of personal and collective growth for Pirlo and Juventus. That 'fino alla fine', win at all costs DNA had resurfaced, and just at the right time – as it always does.
The challenge now is to recreate that hunger and do or die mentality every week, and crush opponents both on the pitch and spiritually until they re-climb the mountain and land at the summit. That journey started on Wednesday, but all the ground gained will be lost if Juve fail to beat Sassuolo on Sunday.
Speaking ahead of their clash with this season's surprise dark-horses Sassuolo, Pirlo was under no illusion that the players must summon the same will to win in every match, as they did in the biggest game of the season.
"We must have the same desire to achieve a result – whoever the opponent is – and then we will see where we are in April."
Spoken like a true Juventus coach.
I Neroverdi will test I Bianconeri's backline no end with their basketball approach to the beautiful game, and they may have to go to the well on more than one occasion to dig out the three points. But confidence will be higher than ever before under the new regime, and you'd be a brave man to bet against a sudden Juve surge.
If 2020 was a year for Pirlo to find his feet in management, 2021 is the year for him to restore the Serie A hierarchy. He has begun his work in style, and if his managerial tenure is anything like that of his playing career, he won't stop until he's top of the pile.
FIno alla fine.