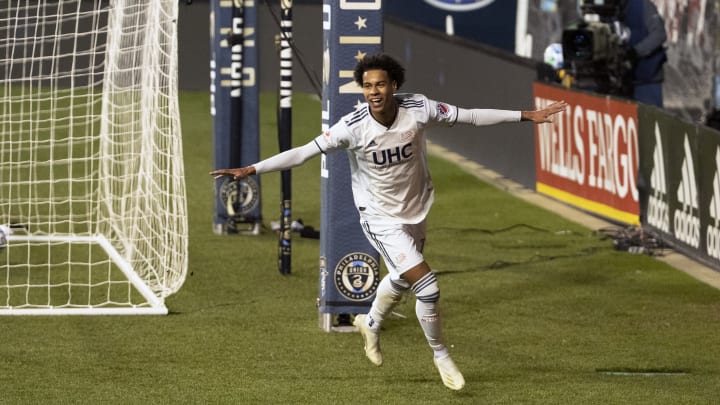 New England Revolution head coach Bruce Arena has confirmed interest from multiple European clubs for Tajon Buchanan, but added that he doesn't foresee the club moving the player this season.
The Canadian joined Major League Soccer in 2019 after being selected as number nine overall pick in the SuperDraft by the Revolution. In three seasons, the forward has recorded five goals and seven assists.
"Well, we have offers, and they're for significant amounts in my view, in my income bracket, anyway," Arena said. "We're pretty adamant on the fact we're not going to move any players this year and if there's a move it'll be made in January.
"I've spoken to clubs in four different countries in Europe that have an interest in Buchanan, and some of our other players as well. That's the economics of our sport is transfers, that's all part of it. But right now, and I believe ownership feel the same way, we want to keep our team together this year and see if we can be a little bit more successful as we enter the playoffs."
Arena failed to reveal which specific teams reached out, but RC Lens of Ligue 1, FC Augsburg of the Bundesliga and Club Brugge of the Belgium First Division have been previously linked to Buchanan.
But regardless of interest, the coach explained during his spot on 98.5 The Sports Hub that he feels good about the position the team is in, hoping to make a trophy run with the current roster intact. New England currently sits in first place of the Eastern Conference table, seven points clear of any competitor.
"We have a transfer window that ends August 5, so we can bring in another player or two if we wish and if the right player is out there and we can secure his transfer rights, we could do something over the next week or so," Arena said. "But right now, we're pretty pleased with our team."