How do you know when the transfer window is properly in full swing? Probably when West Ham United are being linked with an endless list of potential strikers.
Edin Dzeko is a legend at AS Roma. The 34-year-old stands as the Giallorossi's third highest goalscorer of all time, with realistic ambitions of one day moving into second place, only inferior to the club legend himself, Francesco Totti.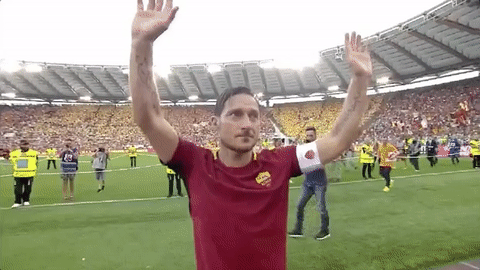 Dzeko needs to add only 26 goals to his current tally of 113 to leapfrog Roberto Pruzzo into second place, and given his unquestionable professionalism and relentless mentality, that is easily achievable.
But as it stands, he may never hear his name blared around Stadio Olimpico again, after the latest twist in his Roma career. The captain's relationship with coach Paulo Fonseca appears to have completely broken down – which may have something to do with the embarrassing defeat to Spezia in the Coppa Italia, when the coach made too many substitutes over the 120 minutes.
He was left watching from the stands for I Giallorossi's Serie A clash against the very same opponent on Saturday, and with no word of an injury, it appears he has been booted from the squad for his confrontation with Fonseca.
Dzeko earns far too much money to rot on a bench for the next six months, so if the Roma board opts to side with their coach, selling their striker is a must in this window. But who could sign him? 90min assesses the prolific forward's possible destinations.
Dzeko scored the goal which he describes as the best of his Roma career against the Blues back in 2017, so they know firsthand just how special he is.
Chelsea may not be in dire need of another striker at this current moment, but they could dip back into the market if Olivier Giroud decides to leave the club.
The two experienced strikers share very similar profiles on the field, so he could be a natural replacement for the Frenchman.
You're probably wondering to yourself, "how has this move not already happened?!" but there is a simple answer to that question. West Ham only sign cursed strikers, and Dzeko is too good to succumb to the same fate as Sebastien Haller or Andy Carroll.
The Hammers have turned a corner under David Moyes though, and there is an air of optimism that surrounds the east London club. They fancy a cheeky crack at European qualification this year, and a top quality striker could make the difference.
Make no mistake – Dzeko is top, top quality. He will remain underrated until the day he retires, but supporters of every club he has graced will forever sing his praises. The only risk for West Ham, is the eye-watering salary he'd be expecting.
No matter how much money they spend, Paris Saint-Germain are always short of decent centre forwards. They splashed heavily on Mauro Icardi in May 2020, but less than a year on, and they're already considering his future.
There have been rumours of a potential swap unfolding between the two clubs, which would see Dzeko join Alessandro Florenzi in France, while Icardi would make a dramatic Serie A return in the Italian capital.
It is a deal which would suit both teams, and could also satisfy the needs of the two strikers.
Antonio Conte loves experienced heads, and his determination to sign Dzeko in previous windows only confirms this tendency. Inter are in the midst of a tense title race with city rivals Milan, and they know this season may be their best chance of reaching Italy's summit after a barren decade.
So, never rule out Conte's persuasive skills and his lust for the transfer market. He will be looking for a direct backup for Romelu Lukaku and Lautaro Martinez in the event of tired legs or injuries, and you won't find a better stand-in than Dzeko.
I Nerazzurri will be aware of just how costly his wages could be over the next 18 months or so, but if that is the price for a famous scudetto success, then Conte will bite your hand off.
The move that looked destined to materialise less than six months ago could finally come to fruition. The only factor which stopped Dzeko joining Juventus last summer was the last-second breakdown in negotiations between Roma and SSC Napoli's Arkadiusz Milik.
The Bosnian was happy to stay in the capital, but he was clearly prepared to pack his bags and head for Turin, too. I Bianconeri are still on the hunt for an alternative to Alvaro Morata as their centre forward, and with their title defence hanging by a thread, recruitment is key this winter.
Dzeko has won Roma countless points over the past five and a half years, but none may be more important than a potentially title-defining contribution for Andrea's Pirlo's side over the next five months.