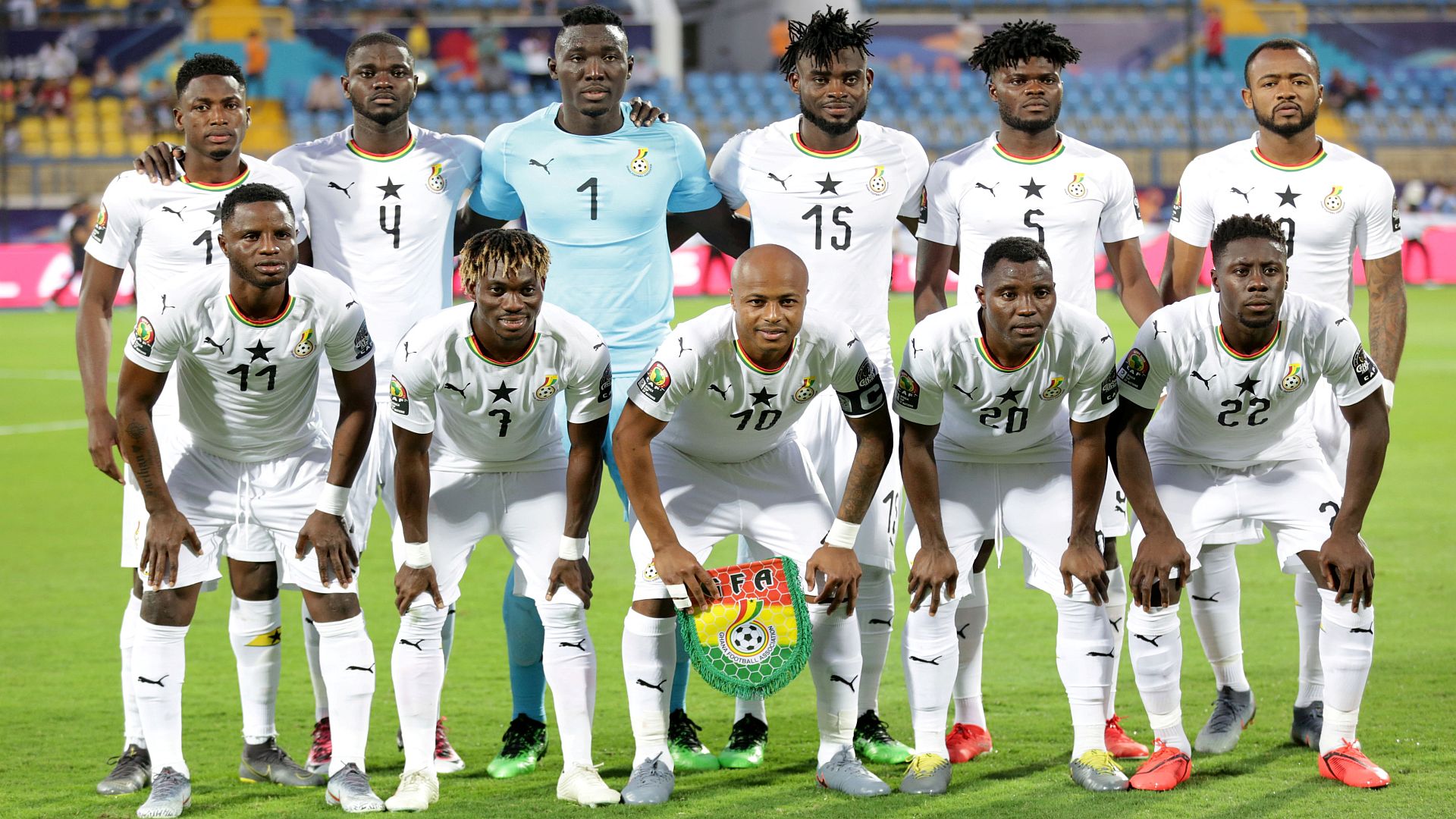 The Black Stars' playing apparel for this year and the next have been officially announced, generating a lot of social media reaction
Ghana have unveiled their new kits for the 2020-21 football season, generating a high amount of reaction on social media.
The new jerseys were designed by German kit manufacturers Puma, who have been the West African team's official partners since 2005.
The new home kit is largely white in colour while the away version is largely yellow, with a good amount of black designs in both.
Editors' Picks
Inter Milan ace Kwadwo Asamoah, Real Mallorca midfielder Iddrisu Baba and Amiens centre-back Nicholas Opoku have all been spotted in the new kits.
Introducing the new Black Stars home and away kits 🔥https://t.co/18F1sEcXeV
— Ghana Football Association (@ghanafaofficial) October 5, 2020
CLASSIC!!!
Brand new National team kits 💥💥💥👏🏾
Here it is: pic.twitter.com/bLdjfxFosj
— Ghana Football Association (@ghanafaofficial) October 5, 2020
Akwaaba 👏🏾👏🏾👏🏾#puma #ghana 2020 Kits pic.twitter.com/L3TAGXPml9
— Ghana Football Association (@ghanafaofficial) October 5, 2020
Ghana defender @NicholasOpoku_ dripped up in our new Home & Away @PUMA kits😺#Puma #Ghana #BringBackTheLove pic.twitter.com/n7gnX7ENaR
— Ghana Football Association (@ghanafaofficial) October 5, 2020
According to a post on Puma's official website, the new kit kits' are "steeped in tradition and engineered for sport.
"Graphics are inspired by Ghanaian culture, with a woven print depicting a bright and beautiful future.
"Materials are enhanced with PUMA dryCELL technology for moisture-wicking comfort and performance."
The away jersey sees Ghana turn away from a red-based design to a yellow-based outfit which was very popular with the team and among fans in the 1990s and early 2000s.
Ghana will wear the new set of jerseys for the first time when they face Mali and Qatar in international friendly matches on October 9 and 12 respectively.
Fans in Ghana will have the chance to see the Black Stars play in their new kits on home soil for the first time in November when the team hosts Sudan in a 2022 Africa Cup of Nations qualifier.
The yellow for Black Stars clamour won at least for the away shirt. pic.twitter.com/XrwpUWTrn7
— Michael Oti Adjei (@OtiAdjei) October 5, 2020
Show me a classic Black Stars jersey better than this 🤔 pic.twitter.com/kcpLFUpY8e
— Felix Romark © (@FelixRomark) October 5, 2020
This new Black Stars jersey slaps so hard. pic.twitter.com/w8T0WQd5BC
— Lexis (@niilexis) October 5, 2020
Herrhh see this Nyama nyana jersey, Puma is really disgracing Ghana and the Black Stars pic.twitter.com/ED6Saobm3L
— Anane Figo (@figo_anane) October 5, 2020
New Jerseys for all Ghana's national teams including the Black Stars designed by Puma. ✊✊ pic.twitter.com/iXEFC7ipvH
— Stephen Zando (@stephenzando) October 5, 2020
The new black stars jersey is class. I'm getting both kits.
— Jöel (@KojoTelfer) October 5, 2020
(I'm secretly happy about the vibrant conversation this new kit has brought. People care. And that's a good sign).
— Gary #StopTheStigma (@garyalsmith) October 5, 2020
why am i the only one who doesn't have an issue with the puma black stars kit and the creative direction they pursued?
— scottie pimpin (@kofiklu__) October 5, 2020
Wow the new black stars jerseys 😬😍😍
— Kofi Afful (@kowfy_vibes) October 5, 2020



Source of the article