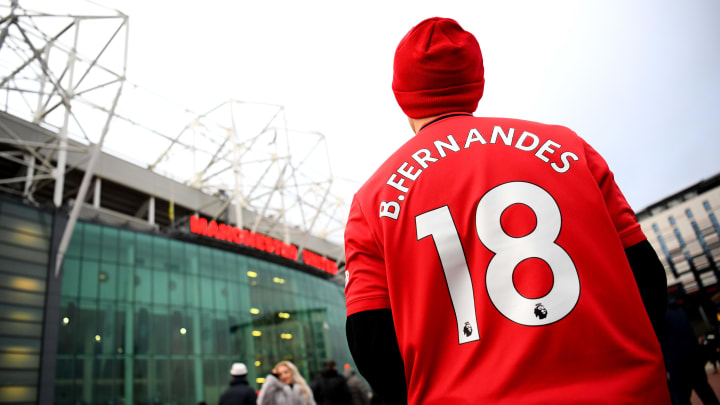 Bruno Fernandes wears number 18 for Manchester United | Clive Mason/Getty Images
Shirt numbers, not simply the preserve of football nerds. Even if you're not quite someone who is triggered by a midfielder wearing number nine of a striker wearing three, everyone cares.
Seeing what number shirt a new signing will hold up is all part of the anticipation of their arrival, or whether that home-grown player who made the breakthrough last season will be rewarded with a timely upgrade to a 'proper' first-team number. You can't go on wearing #66 forever…
If numbers didn't matter, we wouldn't debate whether certain jerseys are cursed – Manchester United's number seven or Chelsea's number nine – nor would legends of the past be synonymous with a particular shirt.
But we do and they are because it is all part and parcel of what we love about football.
This summer has been no different to any other in that respect, with big new arrivals and other changes for existing players as well. Have you been paying attention, though?
Take 90min's quick-fire quiz on which players are going to be wearing various numbers at Premier League clubs in 2020/21 and see if you're as plugged in as you think you are!