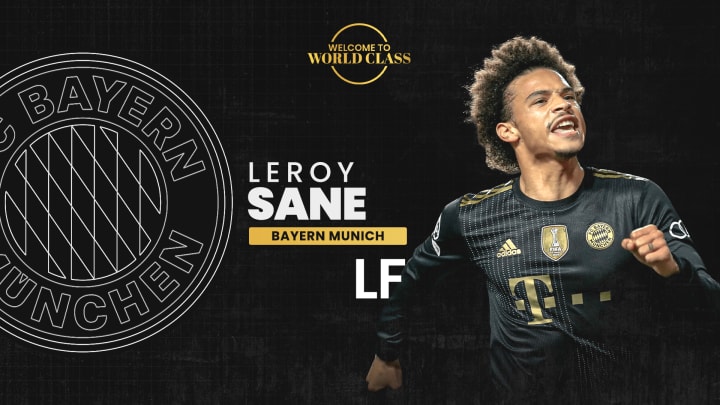 Bayern Munich winger Leroy Sané has emerged as the eventual winner of 90min's Welcome to World Class polls in the left forward category, edging out Real Madrid prodigy Vinicius Jr.
Our followers were asked to get involved in not one, not two, but three polls on Tuesday as we sought to complete our list of the top five best left forwards in the world.
There was a choice between Bayern's Sané, Napoli's Lorenzo Insigne, or Man City's Jack Grealish, before Manchester United's Marcus Rashford was pitted against Real Madrid man Vinicius and Grealish's City teammate, Raheem Sterling.
The winners would then go head to head for fourth place in our final list – behind Kylian Mbappé, Sadio Mané and Son Heung-min – while the loser took fifth.
Ultimately, neither of those semi-finals were close.
Bayern wide man Sané stormed to 68.2% of the vote against Insigne and Grealish. The former Aston Villa talisman actually finished bottom of the pile, achieving just 12.1%, while Italy star Insigne brought in 19.1%.
In the second poll, England royalty Sterling and Rashford were walloped by Vini Jr (Despite Sterling's league title win and Euro 2020 heroics). Even their combined score wouldn't have beaten the flairy Brazilian, who racked up 57.7% of the vote. Did recency bias creep in? Not for us to say.
That meant it was Germany vs Brazil in our final, but there was no 7-1 stroll for der Deutsch on this occasion. Sané just about edged it with 52.3% to Vini Jr's 47.7%, snatching fourth place in our list.
Although Vinicius was beaten, he still takes fifth place in our final rankings of the five best left forwards on the planet.
While many would arguably have expected Sané to be higher up this list by this point in his career, he has had a fine 2021 – claiming a second consecutive Bundesliga title with Die Roten and making a flying start to the current campaign. He has 11 goals and assists in all competitions at the time of writing.
Meanwhile, Vinicius is perhaps the biggest beneficiary of recency bias out of those in the vote. However, the Brazil international has been in scintillating form in 2021/22, and has already surpassed his totals for both goals and assists last season, with 12 and nine respectively to this point.