From Tottenham Hotspur Stadium – Ever since Tanguy Ndombele's club-record £62m move to Spurs in the aftermath of the 2019 Champions League final, few others in the squad have attracted as much attention as he has.
Through the Mauricio Pochettino, Jose Mourinho, Ryan Mason, Nuno Espirito Santo and Antonio Conte eras, a press conference has rarely gone by without a question regarding the Frenchman.
Whoever occupies Spurs' managerial hot-seat gets quizzed on the status of Ndombele as much as Fat Tony's wife asks Springfield's top mob boss about the money.
'Where is Ndombele? Why aren't you playing Ndombele? What more can Ndombele do to get in the team? And so on.'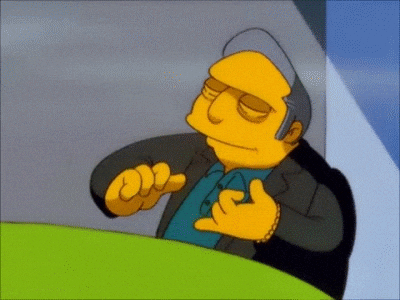 Conte's deadpan answer to what the Frenchman's role in the squad was a couple of weeks ago was the perfect prelude to his latest starting performance: "He's a midfielder."
After a decent – not great, not terrible – display against Premier League title challengers Liverpool in mid-December, Spurs fans were stunned when Conte overlooked Ndombele over the hectic festive period. But after an ugly performance against League One side Morecambe in the FA Cup on Sunday, it's evident why he's never had the full trust of any coach in England.
Ndombele lived up to every derogatory trope thought of him – he was lazy, he sulked and he was a net negative in midfield. It's as if someone was trying to play FIFA 22 with a broken controller, except the disc had been snapped and the controller smashed against a wall.
But that's ok (well, not ok, but players can have bad games, as Conte stressed post-match). Ndombele has had bad games before. Dreadful, stinking games. He's walked around stropping and moping plenty, too. But never has he combined the two to the audible ire of Spurs' fans.
With little over 20 minutes remaining and Tottenham still a goal down, Conte turned to his bench to throw on Harry Kane, Lucas Moura and Oliver Skipp – Dele Alli and Bryan Gil were hooked, while Ndombele's number was the first to go up.
And that's where his Spurs career shattered. History may dictate it's where it ended, full-stop. On the far side of the pitch, Ndombele slowly began ambling his way toward the opposite touchline with zero urgency, as if Tottenham were time-wasting in stoppage time in a cup final.
Then the booing started. The loud, indistinguishable booing. Ndombele had stuck two fingers up to Spurs and the paying supporters were sticking two up back to him.
Kane and Japhet Tanganga pled with him to get a move on. Gil and Dele lapped him off the pitch and were just about able to take in some warmer applause for their efforts out of position (and for shifting into gear in order to leave the field of play).
It was reminiscent of when Nuno made his infamous decision to sub Lucas for Steven Bergwijn in his final game in charge. Going back a bit further, it resembled Hossam Ghaly throwing off his Spurs shirt and storming down the tunnel after being hooked by Martin Jol.
The chips were already down for Ndombele and with his Tottenham career on the line, he instead chose to double down on his woes. And let's not get it twisted; a player with Ndombele's quality could easily – easily – be a starter for Spurs if he really wanted to.
The only precedent of a Premier League player coming back from this sort of mutiny comes at the other end of Seven Sisters Road, where Arsenal welcome Granit Xhaka back like a boomerang every few months. But don't bank on a similar redemption arc in N17.
In his two-and-a-half years at Spurs, Ndombele has performed well for around three months, with his best displays coming at the beginning of the 2020/21 season under Mourinho. Maybe a touted reunion at Roma would be best for all parties, because his future almost certainly doesn't lie in north London.
For more from Sean Walsh, follow him on Twitter!