They play in the same position. They have the same kind of strut about them. They even have surnames that sound like either side of a Pokemon evolution. And they share the loyalties of Tottenham, just in different eras.
When Tanguy Ndombele broke through into the Lyon starting XI at the back-end of 2017, every Spurs fan who watched Ligue 1 (quite a small number of people) or who knew their way around YouTube (a slightly bigger number of people) could see the similarities with Mousa Dembele, by then nearing his last knockings as a starter in north London and in need of a long-term replacement.
So when Tottenham did the smart thing and actually bought Ndombele a couple of years later, there were always going to be comparisons drawn between the two. Now that the Frenchman is finally showing his potential, it's got the question going round again.
Who's better? Our boys on the 'Oh What a Night' podcast discussed it recently, but let's break it down.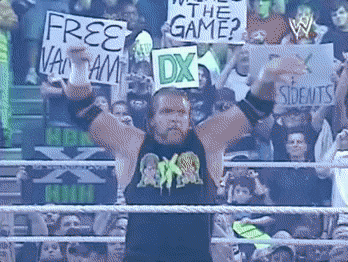 A central midfielder's most valuable trait, but there's really only one winner here.
Ndombele has an eye for a pass like he's shoved the sliders up on FIFA to make them all accurate. He's spamming the X button and it's finding his man round the corner, over the top, between the lines.
Meanwhile, Dembele had to be nerfed on Football Manager because of his outstanding all-round game, but this restricted his 'vision' stat to single figures.
No contest.
Winner: Tanguy Ndombele
Ooh, boy. Watching compilations of these two really works up a sweat. Two of the most gifted, aesthetic midfielders these shores have seen this century.
Ndombele's style isn't quite perfect – in fact it looks quite imperfect – but he makes a habit of keeping the ball when all hope looks lost. It defies logic.
Sadly for him, nothing much compares to the sight of Dembele bulldozing his way across the pitch with the ball attached to his left foot by a small piece of string.
Winner: Mousa Dembele
Credit where it's due to Ndombele, who at times last season looked so unfit he appeared to be running in slow motion. No, I don't mean jogging. But now, he's covering every blade of grass and completing full games, though he's spent a lot of time playing as a no. 10 and leading Spurs' rather lopsided press.
Dembele played a hell of a lot of games in a two-man midfield for a Spurs side that only conceded Premier League 26 goals in the 2016/17 season. Not entirely down to him of course, but his screening in front of the defence was an underrated part of his game.
To really cap off why he owns these two categories, a stat (via WhoScored) so good I genuinely baulked when I first checked its legitimacy – in the 2015/16 Premier League season, Dembele engaged in a total of 207 tackles and dribbles, but was only unsuccessful in 20 of them.
Winner: Mousa Dembele
However, all that time playing deep harmed Dembele's offensive stats. In 250 games for Tottenham, he scored just 10 goals. Ten.
Maybe it was a psychological thing (he started the 2010s as a striker and ended it in midfield) or maybe it was a childhood thing (he was so good as a kid the way to level the playing field was to ask Dembele not to shoot), but either way, Ndombele takes the spoils by virtue of having a strike rate better than one in 25.
It's one in 11, but it counts.
Winner: Tanguy Ndombele
I'm just going to list some testimonies (via Soccer AM) from current and former Spurs players about why they considered Mousa Dembele to be the best player at the club under Mauricio Pochettino.
Dele Alli: "His feet are unbelievable. He's so big as well, he just shifts his body, I don't know how he does it."
Eric Dier: "I don't think anyone will give you a different answer, to be honest. He's sort of a freak of nature. Physically he's a monster, and he's got ballerina feet at the same time so he's quite special."
Victor Wanyama: "The best player at Spurs is Mousa Dembele because he glides past players easily in training and in games. You know what he's going to do but you can't get the ball. He's very strong and his dribbling is very simple but you can't get the ball, amazing."
Danny Rose: "If there's somebody I'd pay to watch, it'd be Mousa Dembele. He's unbelievable. Just how he plays the game, he makes it look so easy. He glides past players, you know which way he's gonna go as well which makes it worse. You just can't tackle him."
Harry Winks: "He's got sheer power, his pace, his strength, his technique as well, with both feet. The way he can just beat any player, facing them up, We've got so many top players in the team, I could probably sit here and make a list of everyone that could be a candidate (for Spurs' best player), but the one that comes out for me is Mousa."
In an era where Tottenham were in title races for the first time in about 500 years, where they reached a Champions League final, where Harry Kane outscored Lionel Messi and Cristiano Ronaldo in a calendar year, it was Dembele who stood out among his peers.
Until Ndombele reaches that kind of status, he's just gotta keep putting in the hard yards, adding more goals and assists. Maybe we'll revisit this in a few years and the answer will be overwhelmingly different. But for now, Dembele takes the crown.
Winner: Mousa Dembele
For more from Sean Walsh, follow him on Twitter!