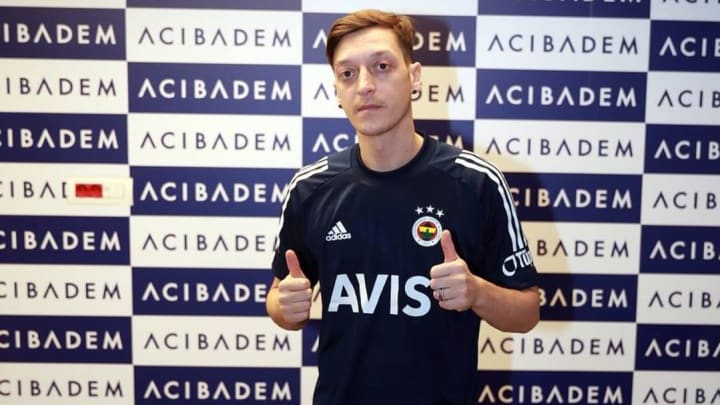 In a surprise to absolutely nobody, Mesut Ozil has left Arsenal to join Fenerbahce on a free transfer.
The former Germany international hadn't played for the Gunners since before the first lockdown back in March, and was left out of their squads for both the Premier League and Europa League this season. He began to tease a move away, and the hints were initially subtle…ish.
But they soon spiralled out of control until he basically confirmed it last week.
The lack of an official announcement had some scratching their heads, but on a Sunday afternoon of all times, it finally arrived. The saga is over.
Emotions were…conflicting. Ozil was quick out the blocks with a mammoth statement (read it all here) that had some fans in tears.
Some were quick to remember the good times, like singing his name in time to that Billy Ray Cyrus song, back when fans were allowed in stadiums and football was fun.
Others pointed to his off-field behaviour, commending him for his conduct and the charity work that continues to paint him in a good light to this day.
Of course, there were those who took a more cynical outlook, and are just happy to see the back of their top earner at a time when finances are stretched to the limit.
Arsenal's tweet confirming his departure raised an eyebrow or two and there have been suggestions the Gunners were a little insincere towards a player who made more than 250 appearances for the club.
It should be noted, granted, that the club did go into more detail in their statement, with 400 words or so from Edu and Mikel Arteta thanking him for his services.
Straight to the point.
Whatever your stance on Ozil's exit, though, there can be no denying he was a fine player at his best. His highlight reel stands him up there with some of the very best around – after 44 goals and 77 assists, how could it not?
And who can forget that goal against Ludogorets in 2016?
Thanks for the memories, Mesut!