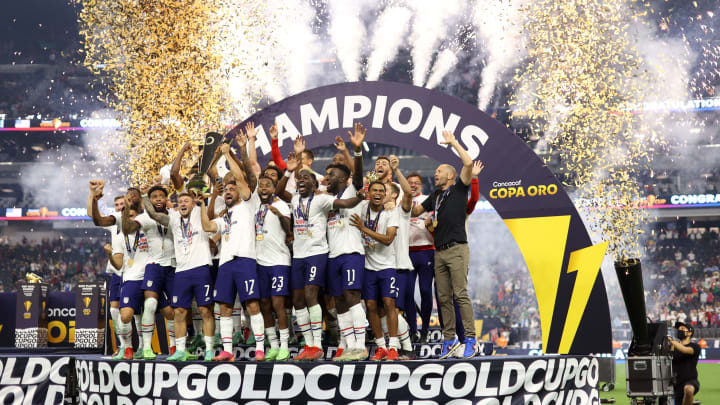 The U.S. men's national team have surpassed Mexico in FIFA's world rankings after improving 11 spots, placing in ninth overall while their North American rivals sit tenth.
The United States enhanced their global position drastically after successfully lifting the trophies of both 2021 Concacaf tournaments. In the Nations League and Gold Cup, the USMNT defeated highly ranked Mexico, with these latest placings adding significance to those victories.
FIFA allocated a specific system to their rankings: three points for a win, one for a draw and zero in case of a loss. In the event of a penalty shootout, the winning team receives two points and the losing team one.
Each game also holds a different significance. FIFA uses a weighting system that categorizes each match to a value. A friendly match is worth one point, FIFA World Cup and continental qualifiers multiply any result by two and a half, finals by three and World Cup finals match by four.
A victory against a highly ranked opponent will also count as a considerably greater achievement, inspiring a greater reward. The new system uses opposition strength as a factor, using a specific formula: (200 – ranking position) / 100. Other specific formulas used vary on regional strength.
Climbing FIFA's list be useful as the 2022 World Cup approaches. The top seven nations, as well as the host country, will be named head of the group and cannot face each other.
This is the first time in years that the American side have overtaken Mexico in FIFA's list.